Are you wondering whether your spouse is cheating on you? Also, you are having doubt whether your partner is not doing something at your back. You feel that your partner is staying away from you and also you found to lie by the partner. Next what to do is just find out the hidden truth and get peace to your mind with FoneTracker app. You need to now find about the cheating actions of the partner. Though you are unable to ensure that whether constantly you are being cheated by the partner or not, you can make use of reliable and trustworthy spy tool for removing all the doubts.
Getting access to the spy tool will help you in collecting the evidence against the partner. Though, it seems to be a challenging task using the spy tool it easier than your imaginations.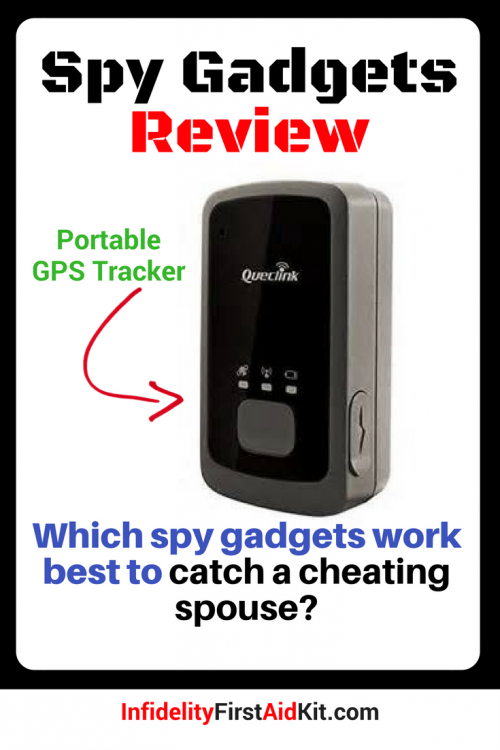 The best way is catching a cheating spouse is spying on the Smartphone that he or she is having. FoneTracker application is the best spyware that can be used for catching cheating partner available today and it provides many useful features that make work lot easier. In order to avail the service, you need to follow below listed three easy to follow steps and then use the app-. You need to then agree on the legal requirements of Fonetracker. Now you will be asked to fill all billing details and customer info.
After completion of the order, you are set to spy on spouse. Do they always keep it out of sight? Or always face down?
Using recording devices to catch them cheating
You know the type Is the phone always locked or does it have a privacy screen on that obscures what your partner is doing on it from most over-the-shoulder angles? On iPhones, look for the half-moon symbol in the upper right corner. You now have access to their phone no matter how many times they change their password. Luckily, some people may be less protective of their computer passwords, and if they use Google Chrome, you may be able to unlock many if not all of their passwords Do a quick scan and see if any illicit sites jump out pro-tip: Ashley Madison is a bad sign.
All these passwords, all at your fingertips. This software can be installed in a computer and the cheating person using it would never know it's running in the background.
International Innovation North America
These programs can record whatever you want, see the passwords they use, the emails they send, the pages they visit, even record them using the computer. Kind of creepy but you do what you have to do. Like keyloggers, but for a phone.
Is Your Girlfriend Cheating? Here's one way to find out!
If nothing else has worked, or you simply want complete access to your partner's phone, all you need to do is install one like Spy Tracker on their device and you will instantly have access to everything they do. A monitoring app is the ultimate way to bust a cheater once and for all. Though keep in mind that there are possible legal ramifications if they decide to take action. Alternately, for Android users the Google TImeline feature tracks similarly in the Google Maps app or even Google Maps online, if they are logged in while moving about.
Top 10 Free iPhone and Android Spy Apps for Cheating Spouses
If your SO uses an iPhone, there are several options you can use beyond tapping into a family account where location sharing is enabled Find My iPhone and Find My Friends app can be helpful here. The following are additional ways to keep tabs on your beau or belle as well.
With an app like Spy Phone or a super-small GPS device that can be fixed to the underside of your unfaithful spouse's car, you can see where they go, then catch them at that sleazy motel or worse, that luxury resort you two never went to with their pants around their ankles.
Top Grade Monitoring App That Helps Catch a Cheater.
cell phone spying using bluetooth.
mobile spy free download windows 7 sp2 manual download.
You'll be busting the affair in real time. Uber conveniently has a safety function that allows a user to indefinitely share their ride status with others.
lemalasuarnlo.ml For Waze, scan their drive history by clicking on the magnifying glass icon each destination appears alongside a clock icon. If your partner's been super-protective of his or her phone, and you suspect they're being unfaithful, try and sneak a peek at their messaging apps if you can. While no software can definitively show you how to find out the true identity of a caller, there are apps like Reverse Phone Lookup App for iPhone.
Once you have that, make a note of any numbers you find and contact the mystery caller yourself to bust a cheater once and for all. Plus, don't miss the top 10 surprising facts about cheating you really ought to know.
how to find out if wife is cheating.
Best Free hidden iPhone and Android Spy Apps for Cheating Spouses.
how to track sms from nokia 6.
Part 1: The best catch a cheater app?
In addition to hidden messages, your partner may also be hiding audio or photo files. If your partner knows their way around the latest gadgets and apps, they may be secretly embedding images into other audio or picture files.
Catch Cheating Spouse using SpyZee
Making them is easy with DeepSound and QuickStego, and what may look like a funny animal picture may in fact be a steamy nude. You will need to know a special keystroke or code to unlock the file. One should respect another person's privacy, of course, but if you suspect your girlfriend or boyfriend is cheating or your wife or husband is having an affair and you are ready to see it for yourself, then try going into his or her email trash folder on all potential evidence-storing apps photos, notes, emails, etc.